The talented Christian HS wide-out has decided to commit to playing the next four years at Hulbomldt State. Sexton was the 2015 SDFNL All Star Showcase – Red Squad Most Valuable player as elected by head coach, and former NFL QB Akili Smith. Nick will play WR for the Jacks in the fall of 2016.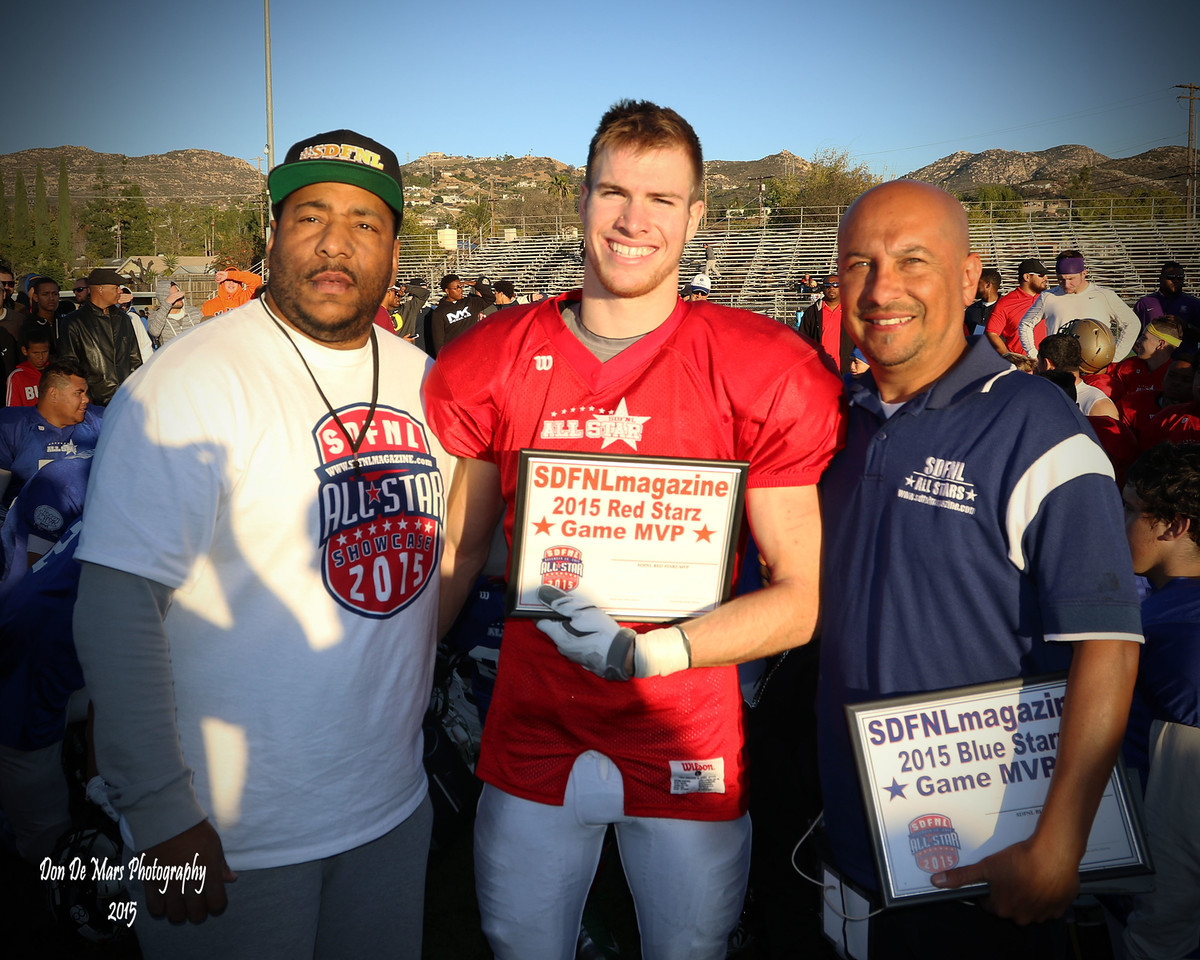 The similarities are uncanny and undeniable. Standing in at six feet tall, and weighing 175 pounds, Nick Sexton is versatile, fast, sure handed, and he dominated the San Diego Section in receiving for the Christian High School Patriots. The Humboldt State University Coaching staff has compared Sexton to a combination of John Todd II (Valhalla/Humboldt St) and Sage Burmeister (La Jolla Country Day/Humboldt St). From my observations, Sexton is a similar receiver to former Santa Fe Christian great wide receiver, Sam Hofstra, who owns several University of SanDiego football records. I've seen both Sam and Nick play, and Sexton has the same ability as Hofstra if not more. Sexton led the East County with 66 receptions for 1349 yards and 13 touchdowns in 2015 on his way to a 2nd team all CIF selection and a 1st Team All EAST-COUNTY selection. Sexton also played in the 2015 SDFNL ALL STAR SHOWCASE game winning the MVP award showing that he can play among some of the county's best, and be the best in any particular game.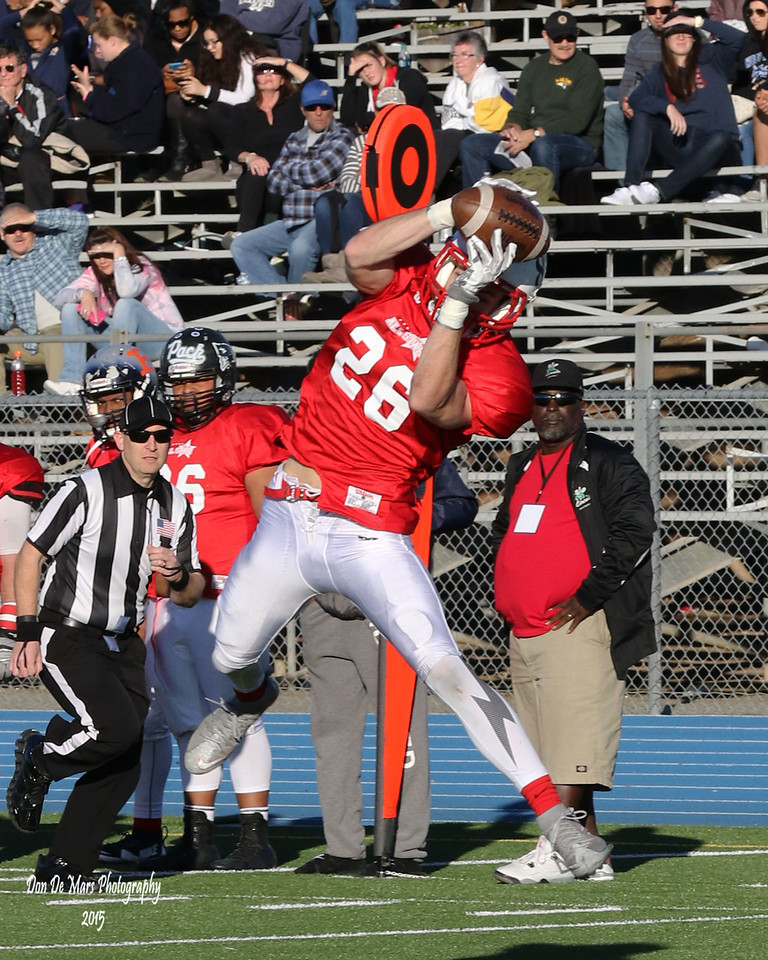 Sexton broke the Patriots' career receiving yards record, a mark that was held by Trey Miller (2,440 in 1993-96), andhe also set the Patriots single season receiving yards record previously held by Duret Gray (1,215 in 1993). Sexton finished the 2015 season with 1,265 yards receiving, and he finished his career with 146 receptions, 2,767 yards receiving, and 32 Touchdowns (28 receiving).
Sexton was overlooked and snubbed not receiving any D-1 offers, but he quickly jumped at the opportunity to sign with 2015 GNAC Champion Humboldt State University Lumberjacks. With the Jacks roster pretty much set for 2016 with new additions like Nick Sexton, they are ready to make a run at not only the GNAC Title but the D-2 Playoffs in 2003 and 40 total turnovers.
Photos courtesy of: Don DeMars Photography